5 Easy And Fun Things To Sew For Kids
You're beginners and you want to practice sew skill on your sewing machine?
You're mom and want to sew some special things for your kids?
And especially, you're finding present for kids on this Christmas, right?
I believe this topic will help you! I don't know why it's so fun to give handmade gifts, but it is.  Sew these fun kids projects that will bring hours of entertainment to your child and will keep your house more organized. Here are 5 easy sewing projects you can do for your kids for beginner to intermediate levels.  And remember, these sew can be modified to suit boys and girls.
#1 – Hungry Monster Laundry Bags
This fun and functional project lets your kids have fun and keeps your house a tad neater. The hungry monster laundry bags are perfect for small bedrooms as you don't have bulky laundry baskets all over the floor. Follow this tutorial at spoon flowers.
I believe this is a smart idea for kids and some adults that love to sit and lay on the floor.
Are you ready to make this genius project? You could backstitch at the overlaps, instead of just at the beginning and end of each row.
#3 – Raindrop Softie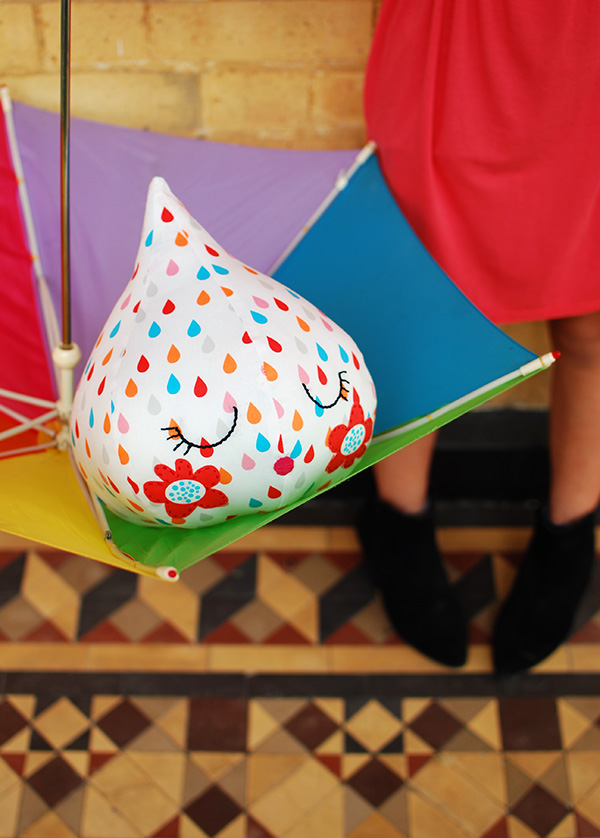 It's easy to feel down in the dumps when it's raining outside. Playing with water can keep children amused for hours, but when finish, they come in and laid waste to your clean house. Let's create with raindrop softie for your kids. You can learn how to make raindrop softie at We Are Scout.
#4 – fabric toy bucket
The children toys were all over the place makes you stress. Let's try to make fabric toy bucket to help your kids clean their room. Follow this tutorial at see kate sew.
Your little girl loves Disney's princess and wanna become a real princess. Made with a Hula Hoop and a king size sheet, this tent is perfect for outdoors but can also be used for a bedroom or play room. I believe it's the present she likes most.
What's your favorite thing to sew for kids? You can also get your children to sewing and help make these projects as you spend more time together.